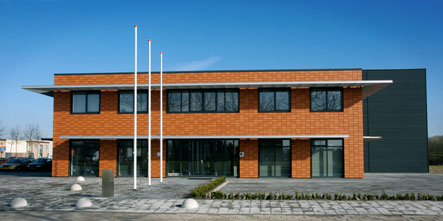 WHO WE ARE We are the European warehouse of Universal Nutrition. We are located in The Netherlands since september 2000, importing the Universal Nutrition brand into the European Union. We ship our supplements to our distributors in all of the European member states.

WHO IS UNIVERSAL NUTRITION Universal Nutrition is a company with a long and storied heritage. Delivering high-quality supplements to bodybuilders and strength athletes the world over for more than 30 years, Universal Nutrition prides itself in its commitment to the iron lifestyle.
Based in New Brunswick, New Jersey and operating since 1977, Universal Nutrition has proudly watched bodybuilding and sports nutrition grow and flourish from an obscure subculture to a booming industry and has held to their standards and principles since day one. Setting a standard for consistency, honesty and integrity, Universal Nutrition has built its rock solid reputation for more than a generation by being dedicated to the very specific needs of the most hardcore iron athletes not only in the United States, but in over 90 countries around the world.

OUR STANDARDS What is on the label is in the bottle and what is in the bottle will help you reach your goals. We guarantee it. Backed by our 100% ironclad money back guarantee, we proudly stand behind every item we produce. If for whatever reason you are not satisfied with any product bearing our name, simply return it to your place of purchase with a receipt for a full refund. Our word is our bond.